Keeping your guests safe is one of the top priorities when you're running an amusement park. One way to do so is to maintain the amusement rides properly. Proper care and maintenance of amusement park rides not only make them last longer but also lessens the risk of accidents or malfunctions. Keeping the rides safe for everyone's use takes only 4 basic steps. Read along to learn more.
Regular Inspection
One of the core steps in keeping your rides safe to use is by conducting a regular inspection. Contact an engineer experienced in this area in order to conduct a thorough inspections of all your amusement park rides. Aside from assessing defects or damages, amusement ride inspections also covers maintenance processes to keep the rides at their best condition.
They also make sure that your amusement park complies with the standards to keep you protected from legal issues. Whether it is a roller coaster or a Ferris wheel, you can never go wrong when you hire a team of engineers to conduct a regular inspection on your amusement park.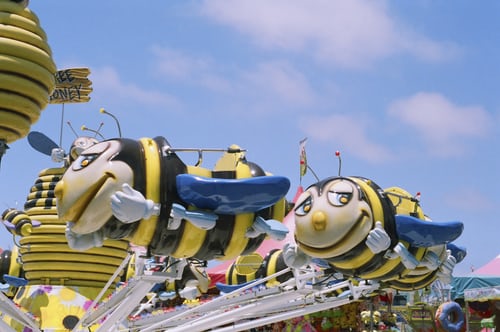 Cleaning
Regular cleaning also plays a big role in keeping those rides working at their optimum condition. Dust and grime accumulate on these rides through time especially on its gears and other working parts. Be sure to conduct a scheduled clean-up for your rides and use the right cleaning solution for every part.
For instance, when cleaning gears and other metal parts, scrub off rust first and wipe it thoroughly clean with a dry duster cloth. When cleaning the body, wiping it with a soft cloth dipped in soapy water will do. Be sure to rinse it well with water and let it dry thoroughly before turning on the ride again.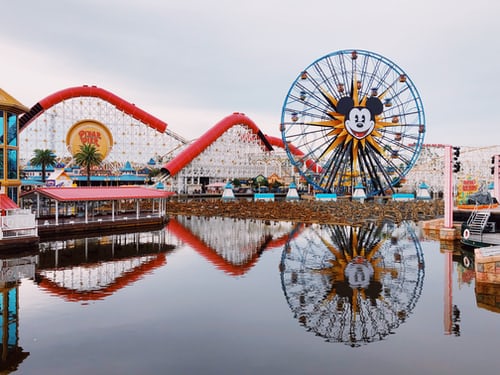 Removing Rust
Rust accumulation is a common problem in amusement park rides. Aside from being made from metal, they are also exposed to open air making them more prone to rust build-up through time. For small rust spots, you can simply scrub them off with a brush. However, for wider rust build-up you'll need to use sandblasting technique to remove it all. It is easy to operate a sandblasting machine. Aside from removing rust more efficiently, it also clears it up at a faster rate compared to manual scrubbing.
Repainting
If you notice that your amusement park rides are losing their vibrant colours and shine, it is time to consider repainting them. Be sure to clean the ride thoroughly from dust, grime and rust before applying any paint on it to make the coat last long. Since amusement park rides are huge structures, it would be wise and efficient to hire professionals to do the paint job.
Amusement park rides may look challenging to maintain because of their size. However, when you do these 4 basic maintenance steps regularly, you can be assured of the longevity and durability of your rides and also be confident in keeping the safety of your clients.
Please follow and like us: