When it comes to buying a vehicle for your business, it is not a simple decision to make. Considering the type of business, the amount you are willing to invest in your purchase, there are a few things that you should check before making the final call. Although you will come acrossmany options in the market, these factors will help you to narrow down your options. Check out below to see what are some factors you need to consider when buying a truck for your business.
Budget
Think of all the expenses you have to incur. How much can you afford to spend on a truck, if you are renovating the truck or doing exterior design changes (paint, adding company logo) then how much you have to spend on that? If you are getting a loan to purchase then how much you will have to repay? Do your research before deciding on a budget? Use a truck loan calculator to find out how much you will have to repay. Talk to your buyers and renovating the place if necessary and get the estimated amounts. This will help you to come to a decision regarding the finances related to buying a truck.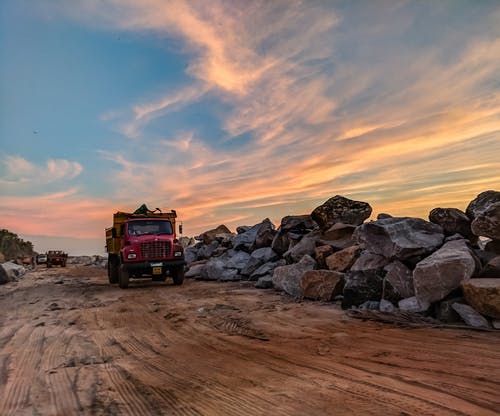 The Engine
Remember that when buying a vehicle, it is not just the outside that matters. You need to know of the inner working of the vehicle as well. This is why it is important to consider the engine of a truck. Most trucks have a v8 or v10 engine (8-cylinder engine and 10-cylinder engine). These engines have more cargo capacity and have more power than v6 engines. If you are buying compact trucks, then you have more options; you can buy trucks with 4, 5,6, or 8 –cylinder engines.
Cab Type
Generally, truck bodies can be categorised under three types; regular cab, crew cab, and extended cab. This classification is based on the body type of truck. Regular cabs can carry two adults and crew cabs that have 4 doors can seat up to 5-6 adults. The extended cabs come with additional storage space and 3 extra passenger seats. The easiest way to choose the cab size is to consider the needs of your business. Will you need a cab with more storage or will you need a cab that can carry more passengers?
Seat Designs
The seating design of the cabs also has various options depending on the design. In extended or crew cabs, you have the chance to half or fully fold the back seat. There are the latest versions of seat designs where you can also fully fold the front passenger seat. The advantage of foldable seats is that they give you more room when there are fewer passengers and the folded seats can be used for many purposes. When there are extra passengers all you have to do is unfold the seats.
Towing Ability
Towing ability is another important thing to consider before buying a truck. A full size truck can tow up to 6000 kg. Most truck designs allow a towing ability of 1500kg to 3200kg. There are also full-size heavy-duty models that can hold up to11000 kg. This decision is mainly based on the type of business you have. Will you need a truck that can tow more? Or do you just need a truck that can tow only a small amount of goods? Consider the needs of your business carefully before choosing.
Please follow and like us: